Colin Collard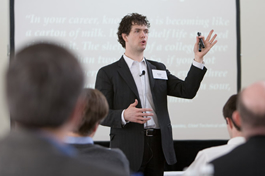 Colin Collard is a successful entrepreneur and a perceptive leader, with a hunger for experience that is contagious. As an entrepreneur, Colin is President of both the Fireweed Group Inc. and Past President of Complete Dental Ceramics Inc. Colin has held significant roles within the Young Entrepreneurs Organization; such as Calgary Chapter President and served on YEO's International Board for three years. An empathetic facilitator, Colin has honed his skills in over 4000 hours at the "front of the room," leading personal and professional growth seminars. As a trainer, he supports people and teams to better express who they are and what they want. Colin has traveled the globe presenting to and learning with entrepreneurs from Canada, the United States, Great Britain, Germany, France, Australia, Switzerland, Spain and Russia. Colin pursues challenges such as triathlon, cycling, squash and on-going learning; he has a Masters of Arts in leadership and training from Royal Roads University in Victoria, British Columbia. Colin is connected, honest, and open with any audience. He is a gregarious presenter that sparks an appetite for life in all its twists and turns.
Contact Colin at ccollard@fireweed.com
Michelle Bellas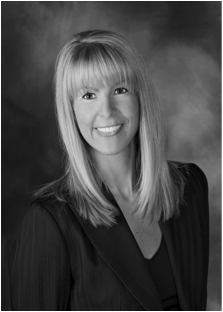 Michelle Bellas is a facilitative leader and a strategic thinker who has a passion for both learning and leadership. Upon finishing her Bachelor of Commerce degree in 1994, Michelle joined RBC Financial Group and invested the next decade mastering a variety of positions including: Branch Manager, Organizational Change & Leadership Consultant, and Facilitation Specialist. Michelle finished her Masters of Arts degree in Leadership in 2004, completing an applied thesis researching leadership at the senior executive level of RBC. After working with, and learning from, leaders of a multi-national corporation for over a decade, Michelle became a Managing Partner of Fireweed Group Inc.. She now assists entrepreneurs with marketing, team building, leadership and personal development. She lives in Calgary with her husband Colin and their daughter Kiera and son Grayson.
Contact Michelle at mbellas@fireweed.com